It's been a while mobsters. MISS US??!!  Seth and I have been non-stop slaves to society lately and we apologize for that.  After St. Patricks day we should be doing a better job of getting posts up regularly.  I've got a couple hours in between gigs to rant about Boston sports. I'm going to start with the Patriots.
So as of this morning, the Patriots have done nothing but sign rugby legend and Badass American Nate Ebner. WOOOO!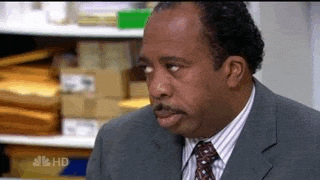 Meanwhile,
Playoff Danny Amendola,
"Can play in every defensive package except .03% of the time" Malcolm Butler,
"Human Gumby" Dion Lewis, and
"I think about retirement every year" Nate Solder,
have all departed in what seems to be a mass exodus from the New England Patriots.
I am here to calm you down. The sky is not falling. We are still going to win the AFC East.
Would we be a better team with these guys on our roster? Probably, but the amounts of money these guys are banking is absolutely absurd.  Answer the following questions honestly.
1.Is Danny Amendola worth 12 million dollars? 8.25 million guaranteed?
2. Is Malcolm Butler worth 61 million? 30 million guaranteed?
3. Is Dion Lewis worth 23 million? 20 million guaranteed?
4. Is Nate Solder worth 62 million?????? 15.5 million a year??? 35 million guaranteed??
The answers are
1. NOPE,
2. NOT EVEN CLOSE,
3. (Sigh) You could talk me into it, but NO,
4.  ARE YOU FREAKING KIDDING ME HELL NO
I have ZERO problem with the Patriots losing out on all these guys. That money is laughable.
Let's face it, we are not paying Amendola 8 million with Cooks, Edelman, Hogan, Mitchell (If healthy), it makes no sense. Yes, Playoff Danny is great, regular season Danny though kinda stinks like my feet.
Malcolm Butler made a play in the Super Bowl that will be remembered for generations to come. I respect the hell out of his story. He came up out of West Alabama undrafted and worked his ass off to get himself in the spot he's at. I am so happy he got paid.
There's a reason Bill didn't pay him though. He's not worth that kind of money.  I'm just being honest. Does Butler help us win that game in February? Probably.  Would it be because he absolutely shuts down one side of the field? NO!  He's not worth 12.5 million a year I'm sorry.
We have no idea still if those rumors he was out partying before the Super Bowl were true, but either way, when your a kid who grows up dirt poor and are handed 30 million bucks in guaranteed money do you think he's gonna have the same motivation he once had? You can party a lot with 30 million in guaranteed money.  We will find out.  I will say it was smart on the Titans to make half of his contract about incentives.
I never thought the Pats would sign Lewis from the beginning.  We have White, Burkhead, Gillislee still on the books and I truly believe White can provide the same services as Dion can at a fraction of the cost.  The Pats NEVER shell out for RB's and they weren't going to start with Dion Lewis. I love the guy. He's going to have a great chance to be a Titan to Remember….see what I did there?   Terrible jokes aside, he's not a top 5 RB so the Pats shouldn't pay him like one.
If you haven't seen Nate Solder's E:60 documentary I highly recommend it. There's a reason he contemplates retirement every year. He and his son have both been battling cancer. Nate amazingly is a cancer survivor, but his son is still battling a rare pediatric kidney cancer.  It's kind of hard to focus on football with that going on.  Off the field, he has his challenges yet continues to overcome them.  If I am a General Manager of a football team, of course, I want him on my team, but if another team is offering him amounts that are borderline ridiculous there's nothing I can do but to let him walk.
On the football field, he is a very good left tackle. He's ginormous. He does his job.  I just love how the Boston sports media flip-flops. Throughout the season I hear everyone saying how much he sucks, how he had a terrible game. Week after week, he's on the list of negatives. Now that his contract is up all of a sudden he's the greatest Left Tackle since Matt Light.
Nate Solder, although great human being, not worth 62 million dollars. I can not believe the Giants did that.
I know most of you think the empire is falling. That may be true, but it's not because of this free agency period so far. In fact, I LOVE that the Patriots didn't shell out for any of these guys.   8.25, 30, 20, and 35 million dollars in guaranteed money contracts.  That's 93 million bucks on 4 players over a 2-4 year period.   Are those guys worth 93 million (without the incentives in their contracts mind you) over 4 years???
NO!
"In Bill We Trust" didn't become a thing for no reason.  Ride the storm. It's going to be ok.