As I type this a week and a half before Super Bowl 52 the lines on Yahoo say:
New England (-5) vs Philadelphia with an Over/Under of 48.5.  YUCKKK
The only reason I don't like it is because in case you forgot about the 7 heart attacks you've had in the past 17 years, these games are ALWAYS close.  I do not care that the Eagles QB is a Napoleon Dynamite look-alike named Nick Foles. I don't care that we have by far the better coaching staff, by far the better Quarterback, by far the better team. We NEVER have blown the doors off a team in the Super Bowl.
2001: Adam Vinatieri game winning kick to win by 3 vs the Rams
2003: Adam Vinatieri game winning kick to win by 3 vs the Panthers
2004: Won by 3 thanks to a Rodney Harrison game sealing interception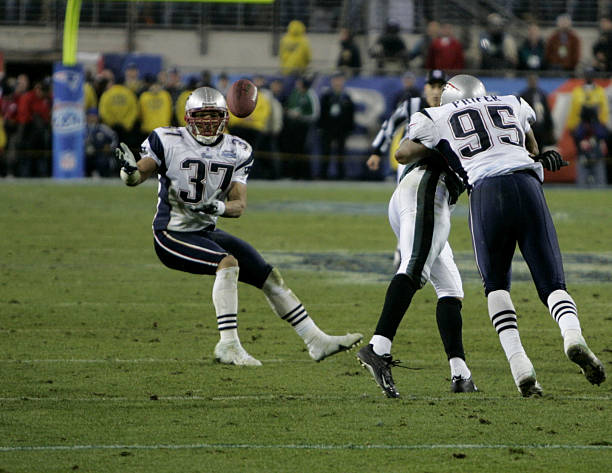 2007: The Tyree Catch – lost by 3
2012: Eli Manning to Mario Manningham  –  Tom Brady to Wes Welker…just kidding he dropped it….. Lost by 4
2015: THE MALCOLM BUTLER PICK OF THE CENTURY:  Win by 4.
2016: THE FALCONS BLEW A 28-3 LEAD
Still have no idea how we won that game…and covered the spread no less.
The point I am trying to make is it's not going to be a blow out.  Do I think the Patriots win? Absolutely, do you know who my Quarterback is?  I just think it'll be very close just like every single other super bowl we've ever been in with Thomas Edward Brady Jr at the helm.  I refuse to watch this game with money on the line for -5* and it be the closing stages of the 4th quarter.  I can see it now. My beautifully toned and handsome friend Tom is throwing perfect spirals down field in a 2 minute offense setting the Pats up for a game winning field goal and instead of me enjoying yet another amazing legendary moment from the GOAT… I'm kicking myself putting money on -5.  Don't ruin the moment for yourself, you don't know how many you have left. (Who am I kidding the Patriots are gonna win the next 10 Super Bowls)
*If the spread goes down to -3 everything I said is Void and you HAMMER HAMMER HAMMER HAMMER.
I'll have my picks for the hilarious Prop bets that come up during Super Bowl games later this week. Including my personal favorite….watching everyone whip out the stopwatches during the national anthem to see if some Whitney Houston wannabe goes over the 2min 10 second mark. (Whitney Houston still holds the title of best rendition of the National Anthem and it's not even a debate)
Your Welcome